An Bang Beach is the local, public beach of Hoi An. It nestles about 4 kilometres from the town centre at the end of a country road that passes through verdant farmland.
Just 3km north of Cua Dai, An Bang is one of Vietnam's most happening and enjoyable beaches. Not being as impacted by the serious erosion evident at Cua Dai, at present there's a wonderful stretch of fine sand and an enormous horizon, with only the distant Cham Islands interrupting the seaside symmetry.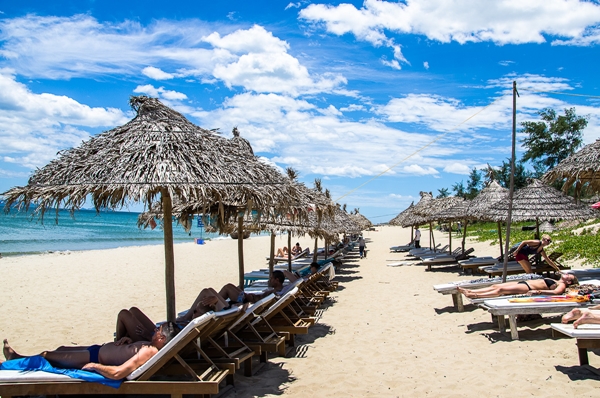 There's a great selection of beachfront bar-restaurants, and an expanding accommodation scene with several stylish holiday rental houses. Access to Hoi An is easy – just a 20-minute bike ride or a 5-minute (70,000d) taxi journey – and staying at the beach and visiting Hoi An on daytrips is a good strategy for a relaxing visit to the area.
At the time of research, there was a growing band of vendors selling souvenirs on the beach, but the scene is still pretty laidback and low-key.